Dear Family and Friends,
I hope all is well in your life and you are enjoying the beginning of a New Year.
The end of the 10 year world flying adventure has arrived. The last leg was south thru mainland Mexico and north up Baja, Mexico to end back in San Diego where Lucky Lady Too and I departed a decade ago. Mexico is one of my favorite countries. I find the people warm and lighthearted, the colonial cities gorgeous and reflective and the beach communities relaxing. Not to mention the tequilla. This last month was a tequilla tour with a flying problem. But as they say, all good things must come to an end. So it is that Lucky Lady Too and I arrived back in San Diego on Jan. 8, 2011 to a warm reception of friends and media.
San Diego Newsarticle:
http://www.signonsandiego.com/news/2011/jan/03/after-a-decade-aloft-ready-for-a-landing/
One of the TV stations that covered the event:
http://www.fox5sandiego.com/news/kswb-pilot-lands-after-10-year-journey,0,2194114.story
From the Pacific Flyer to be in February issue:
http://www.pacificflyer.com/2011/01/pilot-returns-from-epic-voyage/
To those of you who offered encouragement, a cold beer, a hot meal or a warm bed for the night, I am deeply grateful.
I want to thank you for all your help with making this a success and a most interesting decade of my life.
And my sincere wish is for you to also live YOUR dreams and to sqeeze as much juice out of life as you can.
All the Best,
Bob Gannon and Lucky Lady Too
---
Statistics of the decade of World Flying Adventure:
Flew twice around the world, west in the Southern Hemisphere and east in the Northern Hemisphere.
Landed on all the continents of the world.
Flew over the North Pole and down to the Antarctica peninsula
Flew 2,200 hours over a period of 10 years and 3 months, equivalent to the distance from the earth to the moon and half way back.
Landed in 1,200 different places in 155 countries including Viet Nam, Iran, Iraq, Syria, Saudi Arabia, and Israel.
Longest leg flown was 2,200 nm. (California to Hawaii - 18 hours)
Flew the entire route by hand. No auto-pilot.
The airplane, Lucky Lady Too, is a 1968 Cessna 182, now 43 years old.
Parked the airplane in 40 different places around the world and returned home commercially to take care of business and plan the next leg.
Landed in numerous places in all 50 USA states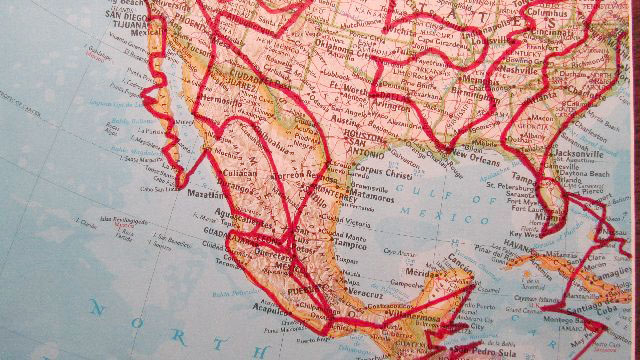 Mexico Route Map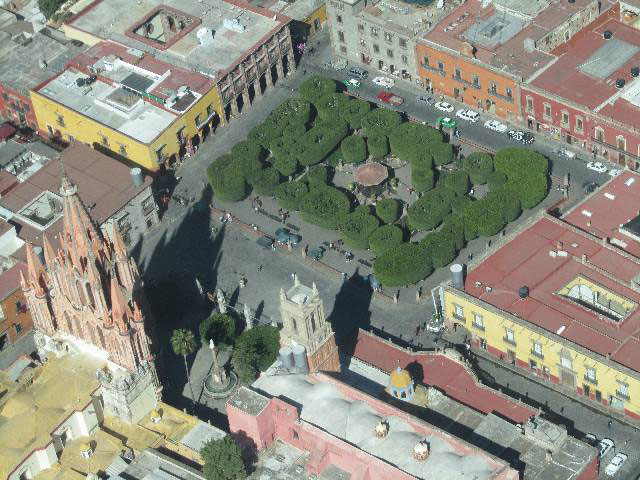 Aerial view of San Miguel de Allande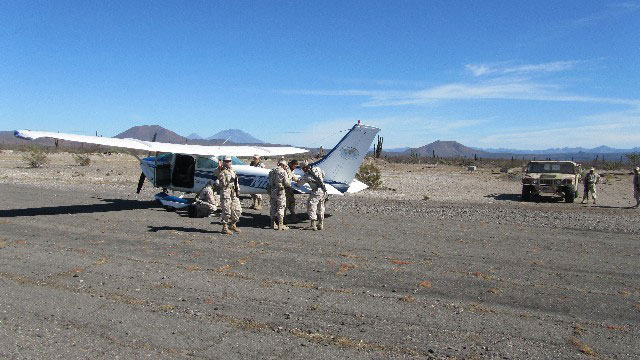 Mexiacan Army check-out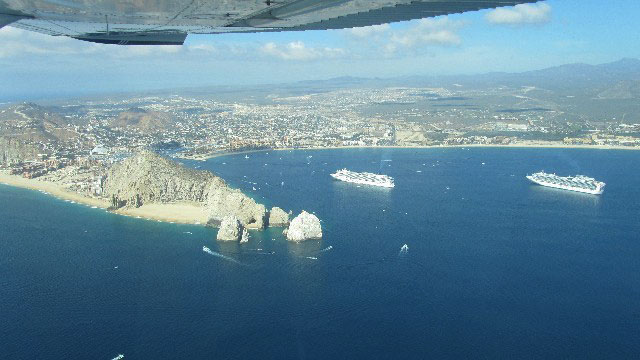 Aerial view of Cabo San Lucas, Baja, Mexico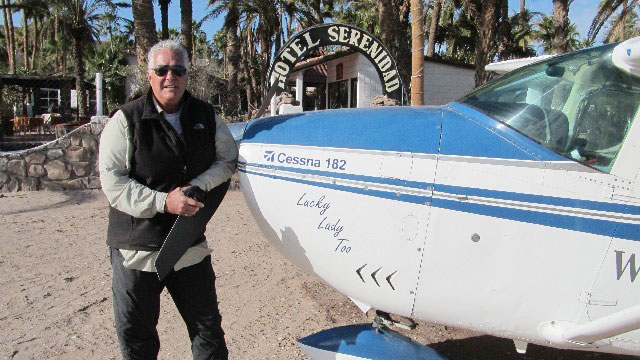 Hotel Serenidad
Surrounded by cactii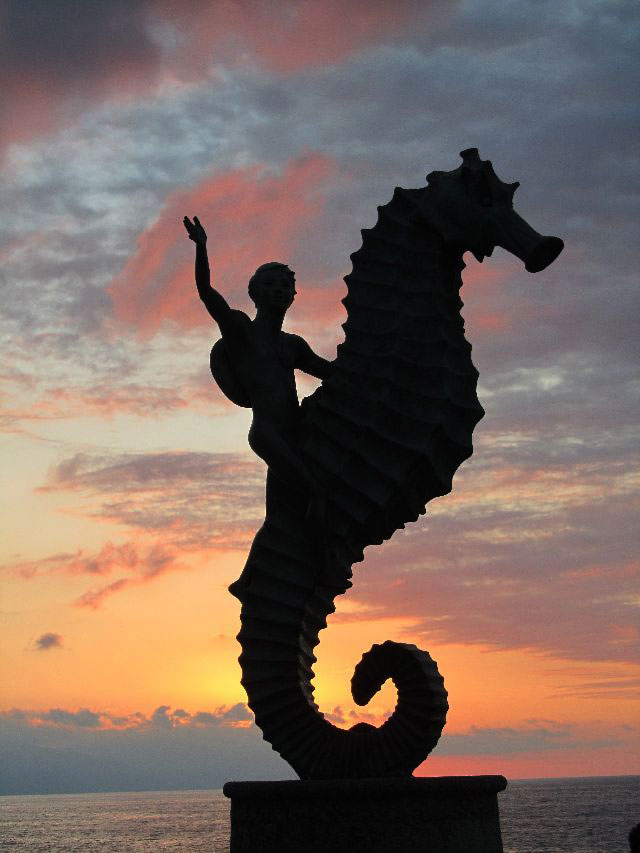 Sunset in Puerto Vallarta

Last update: January 17, 2011

Contact us in English, French, German, Spanish, Italian or Portuguese:
Copyright Claude Meunier & Margi Moss, 2000 - 2019