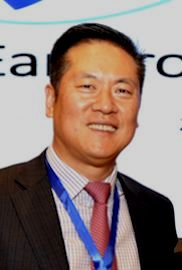 陈 玮


Like most of us, for Wei, flying became more than just an interest but a burning passion.

It was in the '90s, that after a ride with a friend of his roommate, in a Cessna 172, Wei got interested in aviation but flying lessons were too expensive for the student he was at the time. It is only in 2007, after another ride with another friend that he could afford flying lessons. He flew his first solo flight on July 8, 2007, the most important step for every pilot, to finally be alone at the controls of an aircraft. He got his full license on November 10, 2007.

Flying had become part of his life. He got his Instrument Rating and on March 19, 2009 he bought a Piper Saratoga. The aircraft could carry 6 on board at 20, 000 feet at 180 knots. He was flying further and further and one night in 2009, he came across an Internet Site describing flights around the World. And no Chinese citizens had done it. He had to do it himself. That became his Big Hairy Audacious goal. He got full support from family and friends.

He had to find the proper aircraft for such an important flight. After a long research, he settled for a Daher Socata TBM 700, which he bought in December 2011. He had it registered as N168CW, for his initials and because 168 is a lucky number.

Preparations, clearances, permits, visas, etc. took a lot of time. He finally departed Memphis on May 22, 2011.

The flight took him East through Canada, Greenland, Iceland, Scotland, France, Italy, Greece, Saudi Arabia, India, Thailand, Viet Nam, Hong Kong, China, Russia and back to the US. The flight took 69 days and 110 flying hours. He had the usual problems en-route, bad weather, fear of ashes after a volcano eruption in Iceland, the communication difficulties in the Middle East, the difficulties and administrative problems in Russia.

He was feted everywhere he went by the local Chinese communities.

His was the first private aircraft to land in Beijing.

He returned to a triumphant reception in Memphis on July 29, 2011.

He had had with him several co-pilots and many passengers including his parents, his wife and a lot of friends lucky to be allowed to share his great adventure. He wrote a book not only describing the flight but also showing his attitude to life which was, in his words, to encourage others to identify their "Big Hairy Audacious Goal" and to find a way to accomplish it through focus and discipline.

The success of Wei's flight around the World is just an image of his general success, based on determination, discipline, hard work and the will to share with others.

Not only did he become an Earthrounder, someone who has flown a small plane around the world, he organized and hosted our April 2018 Earthrounders Meeting in Zhengzhou, China. Many of us attended and were swept up in his enthusiasm, dynamism and positive attitude. It was the largest and best Earthrounder meeting ever. Who would expect less from Wei.

On December 21st, many eloquent condolences started rolling in:

- Shocked and very sad to receive the news today. Wei was a smashing guy with infectious enthusiasm and great generosity. Will always remember the China event he hosted with fond memories.

- What a terrible sad shock to even contemplate that our dynamic Wei is gone. But, I know now he has wings of a different kind. His infectious attitude for everything will be missed terribly.

As the many tributes from Earthrounders added to the email condolences, another stated: - Clearly the sadness and shock of Wei's passing goes worldwide. He was interested in everybody - and everything. He was a "Doer".

And,
- A toast to generous and bigger-than-life Wei Chen who not only proves to the world that dreams can come true but contributes his resources and valuable time to making it happen all over the world for many others, no matter how challenging the environment is. Wei Chen was fun to be with and inspiring, he has slipped the surly bonds of earth, and danced the skies on laughter-silvered wings; put out his hand, and touched the face of God. You will always be remembered.

From all the Earthrounders worldwide, our condolences go out to Isabel, his daughters and his whole family. A message to Elizabeth, Stephanie and Sabina: Don't be afraid of flying. We hope that at least one of you will become a pilot like your dad. Then you'll really know why he loved it so much.

Finally, to all of us, reminiscing on our time with Wei is a great way to remember to live each day to the fullest, as he did! He said, "What would you attempt to do if you knew you could not fail?"

We shall all miss him.





Last update: January 8, 2019