https://www.threejourneysround.com/round-the-world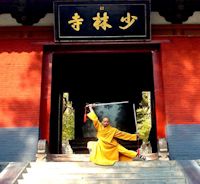 January 31, 2018
Please read our News Letter N°7, for the latest on the Zhengzhou Itineray and details on the Meeting.

News Letter N°7
Please note: registrations for the Meeting will close on
March 24th, 2018.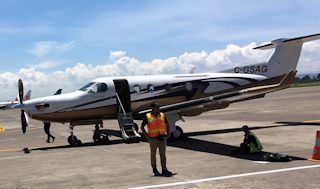 January 28, 2018
Congratulations to Georges Adam for the successful completion of his RTW in his PC-12/45 C-GSAG.
Larger picture
January 11, 2018
:
An old video clip came out of hidding (being re-dicovered on You Tube) of the Presentation Diner at the Perth 2003 Meeting.
Perth 2003, Presentation Diner
If you have any interresting You Tube videos of RTW, please let us know and we shall list them on our page of You Tube Videos.
List of known RTW videos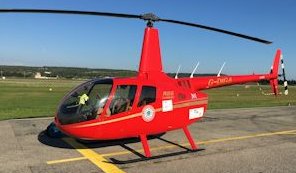 January 7, 2018
:
Congratulations to Peter Wilson and Matthew Gallagher for the successful completion of their RTW in a Robinson 66 Turbine Helicopter.
Larger picture
https://www.threejourneysround.com/round-the-world

Last update: August 12, 2018

Contact us in English, French, German, Spanish, Italian or Portuguese:
Copyright Claude Meunier & Margi Moss, 2000 - 2018