Whilst researching material for a book about solo pilots around the world (a flight he made himself in an Aerostar in 1996), Claude Meunier visited Hans Gutmann in Austria. They discussed arranging a gathering of circumnavigation pilots - thenceforth dubbed "Earthrounders".
Hans thought Oshkosh 2000 would be the ideal venue for such a meeting and Tom Pobersny, president of the EAA agreed with enthusiasm, asking Sue Smick to help organize the event. It was the first such gathering of Earthrounders - quite a rare breed! - and 16 round-the-world aircraft flew in. Over 50 Earthrounder pilots and many guests were present at the buffet lunch offered by the EAA on 29th July. The occasion marked the passage of a century that jumped from the very first flights of powered heavier-than-air machines to the circumnavigation, in 1999, of a hot air balloon.
In order to track down Earthrounders from all over the globe, many people (especially Jorge Cornish, Jesus Barbes, Bob Reiss, Frank Haile and Horst Ellenberger) were instrumental in providing Margi Moss with the information that was posted on the AirVenture 2000 website and has subsequently been updated and transferred to this one, designed by Claude Meunier as an archive of flights around the world in light aircraft. New flights are added as they occur, as well as old ones that are only just coming to light.
There is no official register of who has flown around the world, since most pilots undertake the venture of their own accord, for the challenge or for pleasure. Aviation Earthrounders are surprisingly few, averaging just two per year in the 20th century. Here, we recognize and give them credit for their accomplishment. These lists are not an official statement but they are the most comprehensive record that exists. Efforts have been made to check entries, but information is sometimes scarce. All comments, corrections and new data are welcome.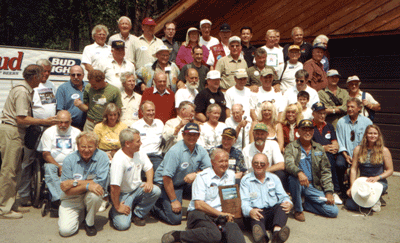 Larger Picture with names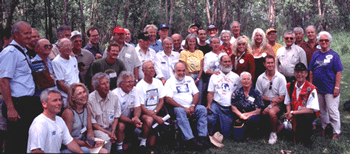 Larger Picture with names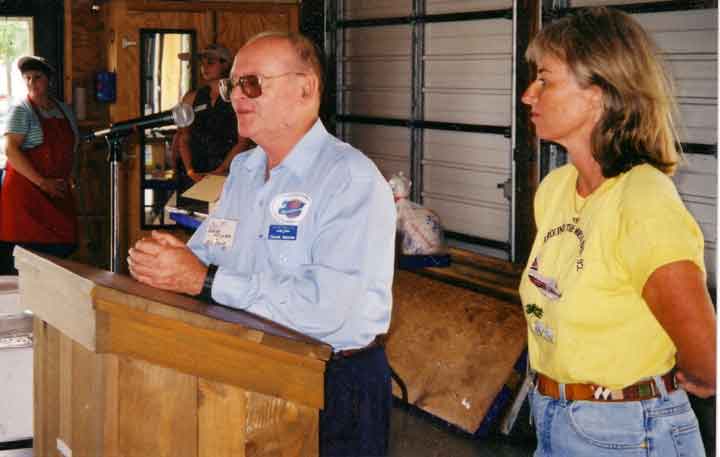 Margi Moss and Claude Meunier
The Earthrounders, Oshkosh 2000
.
Hans Tholstrup's cheering reply to our e-mailed questionnaire :

The past, and so long ago.
Should we write it all down before getting Alzheimer's ?
Packing for a trip is fun, unpacking and putting away when getting home is not.
The future is fun, and part of planning, the past is only an experience you don't think anyone else wishes to share.
But it's great what you are doing, thank you.
It is only history if written and documented, so you are making the history, and we should all be grateful for your hard work.
All the best,
Hans.

Last update: May 27, 2021

Contact us in English, French, German, Spanish, Italian or Portuguese:
Copyright © Claude Meunier & Margi Moss, 2000 - 2023