The Short North Route

The FAI Badge.
Airport and countries information
How to fly around the World
Information from Harry Anderson.
Contamination by Jet Fuel (Kerosene)
Insurance
Best and worst countries/airports
Go ahead Commanche Pilots!
Disclaimer :
The information found on these pages is published as supplied by pilots and has not been verified. It does not replace official documents produced by foreign governments or Airways Manuals published by specialised firms and should be taken at face value and used only for planning purposes. Governments change their aviation regulations without notice. Neither Earthrounders.com nor the pilots supplying the information are liable for inaccuracies or subsequent changes in that information.
There are basically two ways to obtain clearances to each country. One method is to contact the authority of the country concerned directly. (Details are in the International Flight Manual - see later.) alternatively, a handling agent can be paid to arrange the clearances for you for between about $180 and $500 per country. Listed below are some handling agents. Some are more suited to large corporate aircraft (such as Universal and Jeppesen), while others ( such as
White Rose Aviation
) are also skilled at catering for the small adventure flyers.
White Rose Aviation
Phone: +44 1347-811679
Fax : +44 1347-811944
E-Mail:
ops@whiteroseaviation.co.uk
AFTN : EGNMXHAW
WEB :
http://www.whiteroseaviation.co.uk
Petair Inc.
Petair is a specialist for flying through Japan and provides rental hangars, tie-down and parking, handling services for foreign arrivals/departures.
Tel.: 0123-76-7278
Int: **81-123-76-7278
Fax.: 011-351-5299
Web:
http://petair.us/index_e1.html
Bo Krabbe THERKILDSEN
Havremarken 94 DK-7730
Hanstholm -DENMARK
Home: +45-979.615.21
Fax: +45-991.737.81
mobile: +45-244. 620. 61
bo.therkildsen@mail.dk
Flight Service Worldwide
Edmonton Ave B202
77836 Rheinmünster
Germany
Phone: 0049 7229 1854-0
Fax: 0049 7229 1854-18
E-mail:
ops@fsint.de
Web:
http://www.fsint.de
(With effect 01. March 2013 FSI has changed to FSW Flight Service Worlwide.)
Flight Consulting Group
15 Dzirnieku Str., Riga Airport,
LV-1053, Latvia
Web:
http://www.fcg.aero/
E-mail"
office@fcg.aero
General Aviation Support Egypt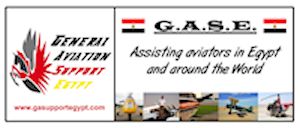 http://www.gasupportegypt.com/
Eddie Gould and Ahmed Hassan
AvJet Routing
Sharjah Airport Intl. Free-Zone,
United Arab Emirates
Tel : 00971-6-557-4755
Fax : 00971-6-557-4766
SITA : SHJJR7X
AFTN : KSHJVJEX
EMAIL:
info@avjetrouting.com
Web :
http://www.avjetrouting.com
Professional supporter of flight services in Africa;
Europe; Russia & CIS countries; Middle East and Far East.
JETFLIGHT AVIATION SERVICES S.L (ALICANTE)
Global flight support, permits, handling, fuel, charter
PHONE: +34 966 140 802
FAX: +34 966 370 122
CELL: +34 696 215 215
SITA: ALCJAXH
EMAIL:
office@jetflightaviation.com
WEB:
http://www.jetflightaviation.com
Universal Weather and Aviation
Houston, Texas, USA.
Phone: 1 713 944 1622
http://www.universalweather.com
Jeppesen
Based in the USA with offices around the world.
Check their web site for details.
http://www.jeppesen.com
Overflight Limited
1 Earles Meadow
Horsham
West Sussex
RH12 4HP
United Kingdom
Tel: +44 (0) 1403 275835
Fax: +44 (0) 1403 268451
http://www.overflight.co.uk
E-mail:
overflight@btconnect.co.uk
Contact: Paul Portnoi
SKYPLAN
Suite 104, 7777 10th Street N.E.
Calgary, Alberta, Canada, T2E 8X2
Telephone +403-275-2520
Fax +403-275+3877
Toll Free +800-661-9189
Web:
http:// www.skyplan.com
Email:
IntlTripPlan@skyplan.com
PT. Sari Rahayu Biomantara
Phone: 62 224 427
Fax: 62 361 238 427
Mobile: 62 81 139 7267
Contact: Dude Ngurah Swastha
E-mail:
dude7@dps.mega.net.id
Based in Indonesia and great for clearances in that region with charges of $160 per clearance (April 2001.)
Streamline OPS/Moscow
4, Moscow, 121099,
Russia
Tel: +7 (495) 363.6565
Fax: +7 (495) 363.6566
E-mail:
mail@stln.aero
AFTN: UUUUUVXX
SITA: MOWSLXH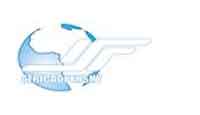 AFRICA OPEN SKY
Global Flight Support: PERMITS-HANDLING-FUEL-REPRESENTATION
Headquarter : ABIDJAN –" IVORY COAST
Tel : +225 21 367 575 / 6
Fax : +225 21 367 578
E-mail:
sales@africaopensky.com
Web :
www.africaopensky.com
"The sole Company in the world which has exclusive assistance contract (granting permits or invoicing worldwide clients on behalf of CAA) in African countries like Mali, Benin )
WORLDAIROPS
EUROPE: +353 1 5079741
CANADA/US: +1 917 289 0765
E-Mail:
operations@worldairops.com
SITA: LGWADCR
Web:
www.worldairops.com/
AIRMACH AVIATION
Delta Air Hangar South General Aviation Area NAIA Complex
Pasay City 1301
Philippines
24/7 phone: +639175810691
24/7 landline: +6327966416
E-mail:
info@airmachaviation.com
Web:
www.airmachaviation.com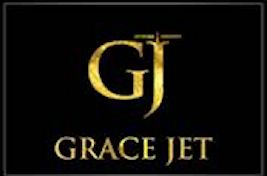 Grace Jet
The Address Tower
BLDG-655 ROAD-3614 Office-202
Seef district 436, Kingdom of Bahrain
Phone: +973 13606444
CELL : +973 66363064
Fax : +973 13606555
ARINC: BAHGJXH
E-mail :
aiman@grace-jet.com
Web :
www.grace-jet.com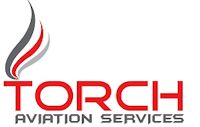 Sudan - Khartoum
Khartoum2 - Block No. 14 - 3rd Floor
Mobile : +249990500003
Tel : +249183481937
Fax : +249183481938
Email:
torchaviationservices@gmail.com

Skypermits
71-75 Shelton Street
Covent Garden
London WC2H
UK
Tel : +447468445572
CELL : +201091404321
FAX : +201025523636
Email:
ops@skypermits.com
ops@skypermits.aero
SITA : LONSPXH
AFTN : KLOUXAAS
Web :
www.skypermits.com
www.skypermits.aero
We serve all aircraft types with our highly skilled team with experience more than 15 years.
We Professionally obtain all African and Asian overfly & landing permits in short notice with a very competitive prices.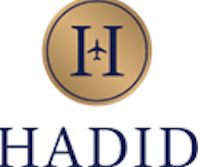 HADID
T: +971 4 205 3000
F: +971 4 205 3030
E: i
yan.ayasso@hadid.aero
P.O.Box: 54508 Dubai, UAE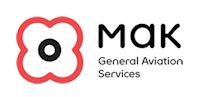 MAK General Aviation Services
Evgeny Kabanov
Supporting Pilots Wondering into Russian Airspace
We assist private non-commercial GA pilots in creating routes, arranging fuel, coordinating with international and national airports and obtaining permits to fly through Russia and Belarus.
www.makgas.com
ops@makgas.com.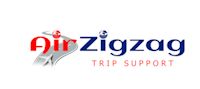 AirZigzag Flight Support
71-75 Shelton Street ,Covent Garden
London WC2H,UK
Professionally obtain any clearance type Overflight and Landing at anywhere around the globe. We serve all aircraft types utilizing more than 20 years of experience in the field which includes our wide network.
Tel 24/7 : +201033919393
Email :
ops@airzizag.com
airzigzagfs@gmail.com
www.airzigzag.com
ooOoo
An almost essential publication is the International Flight Manual published by the FAA in the USA.
The book can be purchased from :
Superintendent of Documents
PO BOX 371954
Pittsburg, PA
15250-7954
FAX: (202)512-2233
Foreign subscribers ask for prices at: (202) 512-1800
or write to Superintendent of Documents
US Government Printing Office
Washington, DC 20315-0020
Note : Last edition is of March 2000 and is out of print (February 2002), a new edition is expected to be ready around April 2002. (CM)

The International Flight Information manual (IFIM) is available on line at the FAA Site:
http://www.faa.gov/ats/aat/ifim/
and gives a wealth of information with many very useful links. (CM)
This gives clearance information for American citizens flying around the world, however it is very handy for flyers of all nationalities. It gives contact details and clearance requirements for each country. The trip kits published by Jeppesen also include similar information. The type of information generally required to obtain information is:
Name, nationality and address of aircraft operator
Aircraft type and registration
Name and nationality of pilot in command
Number and nationality of crew
Number of passengers and type and amount of cargo
Place of origin and destination
Route of the flight
Dates, airports and times of arrival and departure
Type (ie private, non-scheduled commercial) and purpose of the flight
Statement of third party insurance liability coverage
Name, address and business of charterer (if any)
Radio frequencies available
Aircraft weight and tyre pressure
Type and amount of fuel required
Note that the first 9 points shown above are required by most countries, the others are only required by a few. The International Flight Manual has details.
Note too, that some countries only require the submission of a flight plan as notification, while other countries require approval to be requested weeks before the commencement of the flight. The FAA International Flight Manual and the Jeppesen trip kits have details.
Another handy book is the International Airport/FBO Directory which can be purchased from AC-U-KWIK at http://www.ACUKWIK.com