Twenty-seven Earthrounders, relatives and friends came from all over the World. Discussions on the theme of flying around the world were held every day, either in the mornings or afternoons, and interspersed with outings to visit the town, local villages or trek up into the rainforest.
At the first session, after welcoming everyone, Claude Meunier continued a tradition started by Frank Haile of naming and remembering Earthrounder colleagues who have departed this world since the last meeting held two years ago in Saint Petersburg. They were: Jim Hazelton, Babar and Harry Suleman, Geraldine Mock, Don Taylor and Mikail Farikh.
Claude retraced the origin of the group when he met with the late Hans Gutmann (RTW 1996) in Vienna, Austria in 1998. This resulted in the planning of the first meeting to take place during the Oshkosh 2000 Air Show. During that two year interval, Margi Moss and others sought out and traced some 50 pilots who had flown around the World. An Internet Site was planned and it was decided that subsequent meetings could take place every couple years. The rest is history: meetings have been held in Vienna, Perth (Western Australia), Mexico City, Johannesburg, Brasília, Orlando, Saint Petersburg and now Mount Hagen in PNG.
Gérard Moss assumed the role of Master of Ceremonies and ushered in the subjects to be discussed at each session. In addition to general debates on general flying-related topics, Joe McMillen, Wei Chen and Ignas Krivickas gave presentations about their flights around the world, whilst Art Mortveldt spoke in detail about the difficulties of flying in the Arctic and Antarctic. Bill Finlen gave a particularly rousing and amusing talk about the life and times of our host, Bob Bates!
Different options of flight trackers were discussed, weighing the advantages and disadvantages between the cheap but working $#39;Spot', the more sophisticated 'Delorme' and the superior 'Spider Track'. The last two models have the advantage of being able to send messages as well as tracking the unit.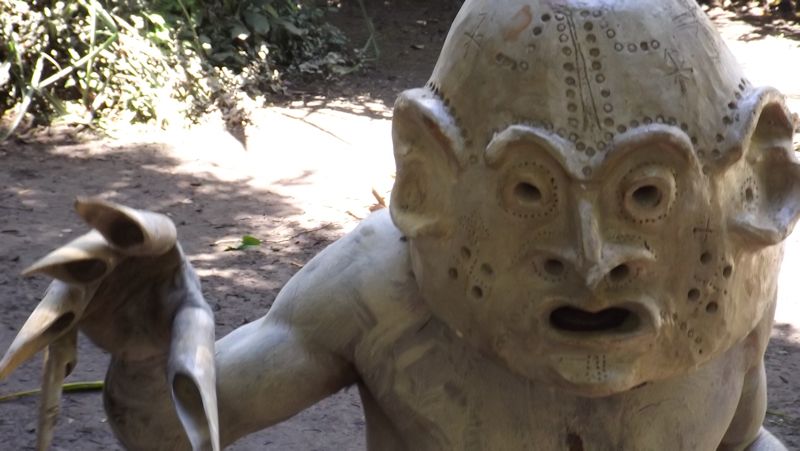 We saw how fire can be made in less than one minute by rubbing a band of bamboo on a piece of wood. After hardly 30 seconds there was smoke and in less than a minute there was fire... looks so easy, who needs matches?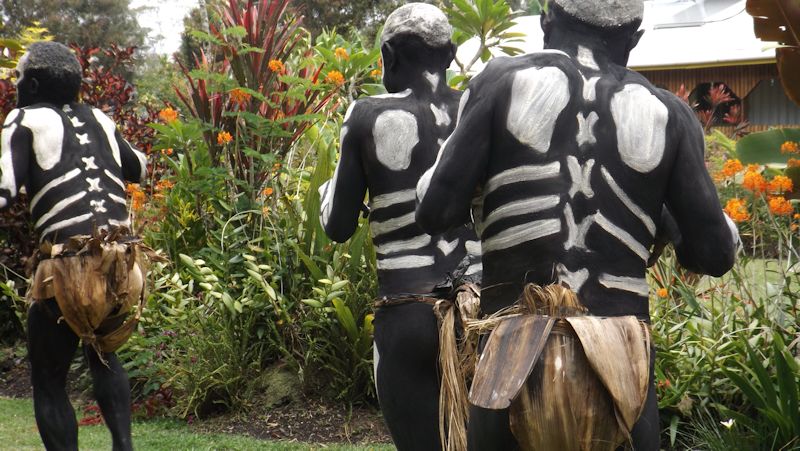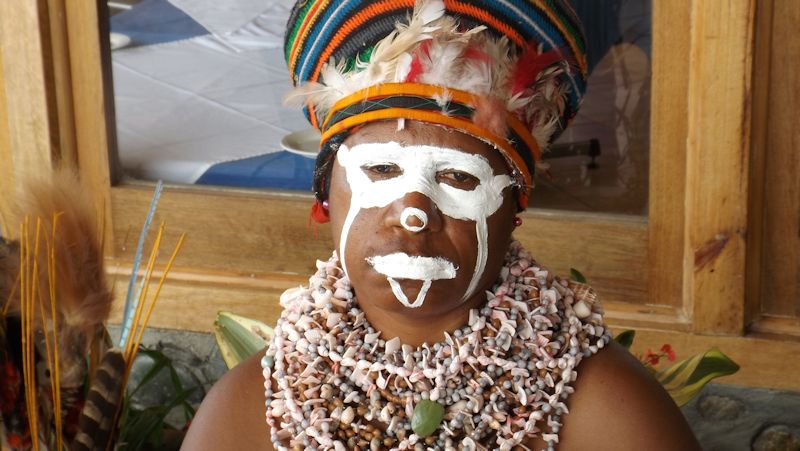 Discussions:
During the discussions, the future of Earthrounders was again raised and it was resolved to continue as an informal group rather than become an official, conventional 'incorporated' body.
A 'board' is to be appointed to help the Web Master. Claude gave details on the continuation of the Website after he may 'fall off the perch' and how funds would be made available.
At closing, it was time to decide where to hold the next meeting. After some discussion, we have gracefully accepted Wei Chen's invitation to hold the meeting in China in 2018. This will be fascinating. The daily choice of external activities included visits to the renowned Mud Men, the Skeleton Men (painted with white skeletons on a black background) or simple visits to villages. We saw how fire can be made in less than one minute by rubbing a band of bamboo on a piece of wood. After hardly 30 seconds there was smoke and in less than a minute there was fire... looks so easy, who needs matches? The huge market in Mount Hagen was particularly fascinating.
Some of the energetic nature-lovers of the group climbed the forested mountains behind the lodge in search of birds of paradise, which are the symbol of PNG. They manage to spot half a dozen different species and were delighted.
On the final afternoon, a troupe of local artists came to the hotel and showed how face paintings were carried out, then performed a dance and singing routine as a group of men and women in local traditional costumes. Jim Nisbet was game and brave enough to have his face painted.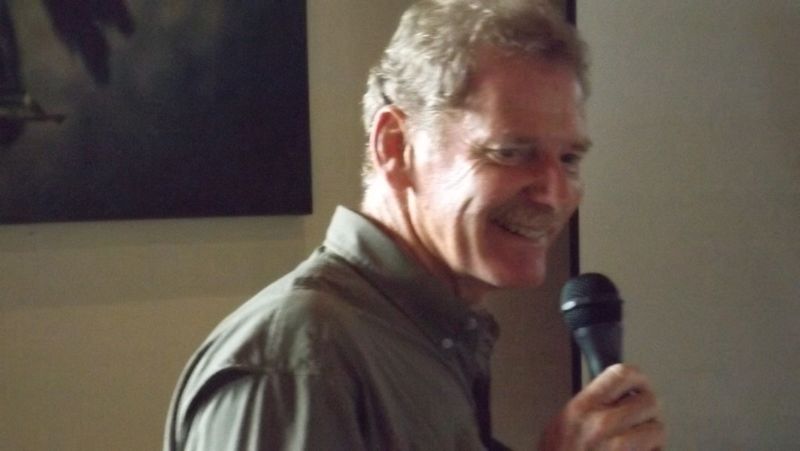 A final sumptuous dinner closed the meeting. Our host Bob was presented with a plaque by the two young ladies, Bianca and Malaika Hettlich, and then he was presented with a replica of his faithful Baron P2-BOB by Margi Moss. The Earthrounders flag was ceremoniously handed over to Wei Chen by Bob Bates, symbolizing the transition to the next meeting's destination. Finally, amidst much laughter, CarolAnn and Margi presented Web Master Claude with a tree branch on which a woolen woven bird was tentatively perched: in fact, 'falling off its perch' – to parody Claude's continual use of the phrase throughout the meeting.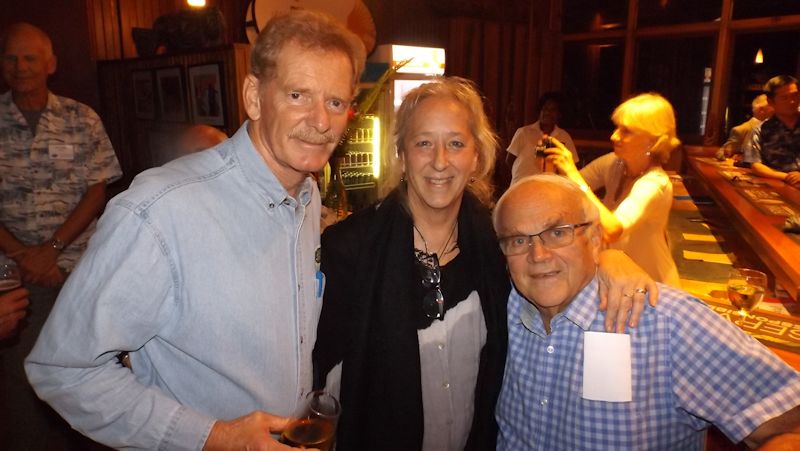 Thus ended a remarkable get-together in extraordinary surroundings in a very unusual and little-visited country.
We extend our deep appreciation to our host Bob Bates, to Pauline and all the staff.
Until next time…in China!
Claude