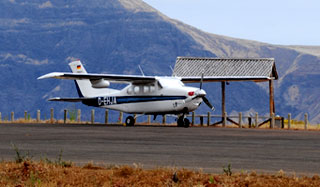 December 28, 2010: Congratulations to Alexander Tschakaloff who landed at Egelsbach, Hessen (EDFE) on December 25, 2010, in his Cesssna Centurion D-EHJA.
Larger photo taken on Robinson Island

December 15, 2010: Alex Tschakaloff arrived in Brisbane (Queensland) on December 12, 2010 and is continuing toward Alice Springs and Port Hedland in his Cessna P210N Centurion D-EHJA.
He was charged a "Customs Fees" of F$1500 in Fiji.
More on the Pacific Page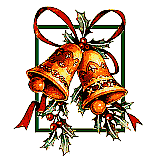 December 13, 2010: Earthrounders.com wishes a Merry Christmas and a very Happy New Year to all Earthrounders, their families and friends and all Earthrounders-to-be.

With a special thought for all the flights "in progress"....

Happy landings, blue skies, fair winds and all this kind of things....

See you in Florida in March 2012...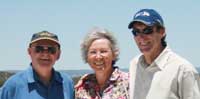 December 11, 2010: Your faithful had the great pleasure of meeting Linda and Patrick Elliott at Jandakot Airport (YPJT) yesterday. They are at the half way mark of their RTW in their LongEze G-LGEZ. When completed it will be the ffifth RTW flight in a LongEze (Dick Rutan and Mike Melvill in 1997 and HG Schmid twice in 2000).
More photos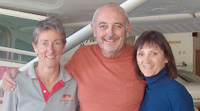 November 28, 2010: From CarolAnn Garratt and Veronica Baird: Thom Kane is underway on his around the world flight in a Cessna 180. He's just left Hilo, Hawaii after departing Florida on November 17th. Thom and Veronica, shown in the Brasilia picture, participated in the Earthrounders' meeting in Brasilia. Thom made some tremendous contacts, got lots of questions answered and most importantly got inspired by other pilots at the Earthrounder meeting to turn his dream into reality.
Upon returning home to Florida, Thom has worked full-time for four months to get his plane ready, ferry tanks, HF radio, etc and to do all the detailed planning. Thom will be visiting his Earthrounder friends in Australia in December and continuing to Thailand in February.
Larger picture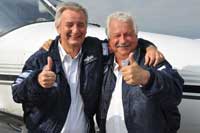 November 8, 2010: Congratulations to Reiner Meutsch and co-pilot Arnim Stief for the succesful completion of their RTW. They landed on November 6, at the Siegerland Airport.
Larger photo
http://www.fly-and-help.de/

October 29, 2010: From Sam Randazzo: I am looking for a co pilot to join me on a round the world trip in my Lancair IV. I am a private pilot from Australia, with 40 years experience and an IFR rating. Ideally, I would like to tour with a second plane and crew. I want to travel at a leisurely pace and make this the greatest adventure of our lives, spending approximately 12 months touring Nth and Sth America, Europe, Asia and possibly Africa. I welcome any ideas and enquiries and look forward to hearing from you.
Phone: + 61 417293833
sam@ccgolf.com.au

October 25, 2010: From Manuel Quiroz: " Patrick Elliott and wife Linda started their RTW in a Long E-Z from Britain September 11th. Hopefully they will be the second homebuilt from these shores to complete a RTW flight! "
http://www.travelpod.com/travel-blog/eskimo/1/tpod.html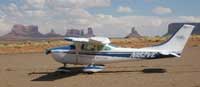 October 22, 2010: A new letter from Bob Gannon, touring the USA with Lady Luck II.
Click here.
Other letters from Bob Gannon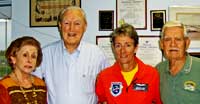 September 21, 2010: From Wayne Collins, a photo of 4 Earthrounders representing 11 RTW.
Larger photo



September 21, 2010: Anthony Caere (29) and Bart Adriaens (30) left Ostend/Belgium on Sept.13 in their homebuild M212 for a tour around the world. They are now in India.
http://www.flyingjuniors.com/index.htm

August 31, 2010: From Zeke Vatlz: Requests help with Insurance and Handling Agents
Full message

August 26, 2010: From Yannick Bovier: Azimut270 is selling part of its survival equipment.
Details

August 24, 2010: Congratulations to Wilma and Hans-Juergen Schwerhoff who landed at Friedrichshafen, Germany, on August 20.
www.rtw2010-s3.de


August 21, 2010: During the Brasilia Round Tables it was proposed that an "Archive" be created to preserve "orphaned" Earthrounders' Sites....
More...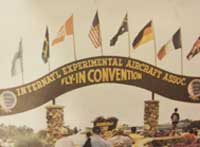 August 20, 2010: Back from Oshkosh! I had the great pleasure, not only to meet many Earthrounders at Oshkosh but also to meet 2 crews who made a point of stopping at the Airventure on their way around the World.
Photos





July 21, 2010: GONE TO OSHKOSH !!!
International tent every day around noon.
SEE YOU THERE !!!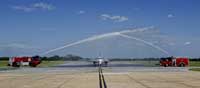 July 20, 2010: Congratulations to O.R. (Butch) Smith and his crew for the successful completion of their RTW. They landed at McKinney TX on July 17, 2010.
www.gfm2010.com/
Larger photo

July 12, 2010: Congratulations to Ken Evers & Tim Pryse for the successful completion of their RTW in their Autralian Airvan. They landed in Bendigo (Autralia) on July 8, 2010.
www.millionsagainstmalaria.com/



June 21, 2010: Congratulations to Yannick Bovier and Francisco Agullo for the successful completion of their RTW in their CTLS "ecolight". They landed at Sion (Switzerland) on June 19th.
Larger picture
http://www.azimut270.ch


June 20, 2010: Wanted: A Pilot to share the adventure of a flight around the world in a Cessna 182
Details


May 25, 2010: Detlef Heun & Liliana Tagliamonte are now in Costa Rica and they tell the story of their flight to the Galapagos:
http://www.flight-around-the-world.org/Log4.html


May 18, 2010: Congratulations to Peter Huntley and Brian Hamilton for the succesful completion of their RTW in TBM700 N868AT on May 15.

May 17, 2010: Ken Evers & Tim Pryse of Australia started their RTW in a Gippsland Aeronautics GA8-TC Airvan. They have now crossed the Pacific Ocean.
www.millionsagainstmalaria.com

May 12, 2010: They came, they enjoyed and they went.
The sixth Earthrounders Meeting in Brasilia came to end much too soon. It was a total success thanks to our hosts Margi and Gerard Moss. We all hope to meet again in 2012 for our seventh meeting, this time in Florida. It will coincide with the famous Sun-n-Fun in Lakeland. Bob Gannon will be our host (between 2 more legs of his RTW).
Please mark your calendar. That should also be great fun.
See you there.

May 8, 2010: Wilma & Hans-Juergen Schwerhoff have arrived in Jakarta, on their RTW starting in Friedrichshafen, Germany, on April 8th, 2010.
www.rtw2010-s3.de

May 5, 2010: :Yannick Bovier and Francisco Agullo took off form Sion, Switzerland for their RTW on April 30, 2010, and have just crossed the Atlantic.
www.azimut270.ch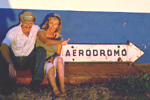 May 3, 2010: GONE TO BRASILIA !!! SEE YOU SOON.

April 7, 2010: Received from Capt. Prashanth Basavaraj :" I am planning to circum-navigate the World this July 2010 and am looking for a SENECA IV with full accessories and LR Tank. Stormscope, 3 -X AP, GPS, HF, and the works for lease for 45 days,. N- TAILS ONLY PLEASE RESPOND ".
prashanth.basavaraj@gmail.com

March 31, 2010: At the end of April, Yannick Bovier and Francisco Agullo will set off from Sion, Switzerland, to make a tandem flight around the world in two eco-lights. You can follow their trip on www.azimut270.ch

March 28, 2010: Reiner Meutsch and Arnim Stief have started the second leg of their Charity Flight on March 20 They have repositioned the aircraft from Oman to Ras Al Khaimah from where they started the second leg of their RTW and are now on their way to Thailand.

March 25, 2010: Norman Surplus started on 22nd March in his attempt to make the first circumnavigation in an autogyro.
http://www.gyroxgoesglobal.com/

March 22, 2010: Wei Chen of Memphis TN is planning to fly around the world in his Piper Saratoga in June 2010 and he expects to become the "First Chinese Earthrounder" .




March 3, 2010: Warning on flying through Venezuela.
Full details



March 2, 2010: From O. R. ´Butch´ Smith: " Mark David, Bill Davidson, Glenn Smith and I (O. R. ´Butch´ Smith) plan to launch June 13, 2010 for a flight around the world in my King Air (C90-1 N332MS). Grace Flight Around the World Mission-2010 is being undertaken to raise awareness and needed funds for Grace Flight but also for the adventure! "
Larger map
http://www.graceflight.org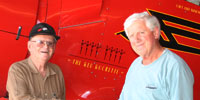 February 28, 2010: Earthrounder Claude Meunier welcomes Bill Charney at the Northam Municipal Airport. Bill is on the first leg of his RTW in his magnificently restored Staggerwing.
More photos
Bill's full story

February 26, 2010: From Melanie and Andreas Stuetz: "Wir sind in Australien angekommen." ( We have arrived in Australia ).
More on: http://www.worldflight.tv/news.html

February 25, 2010: Vanessa Ascough, Sqdn Ldr MacLaren's grand-daughter will narrates the remarkable story of the Vickers Vulture amphibian aeroplane which was engaged in the the British Round-the-World flight attempt in 1924. The Race was won by 2 of the 4 Douglas World Cruisers : Chicago and New Orleans.
( 24th March at the Civic Centre in Southampton, UK)
Details on: "http://www.southampton.gov.uk/news-events/events/whatsonresults.asp?ref=5328&ref2=34666"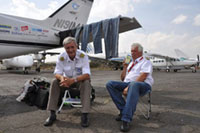 February 20, 2010: Reiner Meutsch (L) and Arnim Stief (R) have completed the first leg of the Fly & Help Charity Flight. The aircraft is momentarily based in Oman, from there they shall continue to India the Far East Asia and Australia. Here they are waiting for fueling in Addis Ababa.

February 16, 2010: We are in the process of upgrading our Classic IT Support server to a faster internet connection. The upgrade is envisioned to occur within the next two weeks abd there may be a 4 to 24 hour outage when this upgrade occurs. We apologise for any inconvenience this may cause you.

February 1, 2010: The adventure continues, Robert Gannon flies in the Caribbean.
Florida to Saint Lucia
Other Letters from Bob Gannon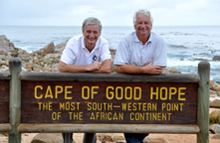 January 30, 2010: Reiner Meutsch (L) and Arnim Stief (R) are currently in Cape Town.
http://www.fly-and-help.de
(The Earthrounders were there too, in March 2008...)


January 27, 2010: Ken Evers and Tim Pryse announce their departure from Bendigo, Victoria, Australia on 20 March 2010 for their RTW in a GA8-TC Airvan .
Their goal is to raise $1,000,000 for raising awareness about malaria.
www.millionsagainstmalaria.com



January 21, 2010: PLEASE FILL THE REGISTRATION FORM FOR THE BRASILIA MEETING
Click here for the form (printable)

January 14, 2010: Detlef and Liliana, still in Buenos Aires, have just finished installing a ski-kit to their RV, and are heading for Antarctica in due course.
Check out the video on:
http://www.youtube.com/watch?v=sqn2Ya-mOzQ&feature=fvsr
www.flight-around-the-world.org/Log1.html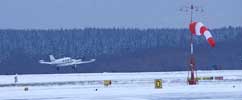 January 12, 2010: Sunday 10 January 2010, as several commercial flights were cancelled at Frankfurt International Airport due to heavy snowfall, Reiner Meutsch and Arnim Stief were lucky to make the start of the Fly and Help World Trip as planned, from Siegerland in Germany.. They are currently now in Marrakesh Morocco.
http://www.fly-and-help.de

January 9, 2010: AROUND-THE-WORLD-READY Bonanza for rent! $1,000 USD per day includes 240 gal. tanks and HF.
Contact Frank Haile at: N4FH@aol.com

January 9, 2010: Madeleine Dupont is selling a FERRY TANK, capacity 120 Gallons.
dimadupont@vtr.net
Photo

January 8, 2010: On January 10, Reiner Meutsch, initiatior of the Fly and Help Foundation will start with co-pilot Arnim Stief the first part of their RTW from Siegerland, Germany to Ruanda.
www.fly-and-help.de