Earlier Notices (2021)
Earlier Notices (2019)
Earlier Notices (2018)
Earlier Notices (2017)
Earlier Notices (2016)
Earlier Notices (2015)
Earlier Notices (2014)
Earlier Notices (2013)
Earlier Notices (2012)
Earlier Notices (2011)
Earlier Notices (2010)
Earlier Notices (2009)
Earlier Notices (2008)
Earlier Notices (2007)
Earlier Notices (2005)
Earlier Notices (2004)
Earlier Notices (2003)
Earlier Notices (2002)
Earlier Notices (2001)
December 20, 2020:
From Daniel Ramseier, our host in Switzerland:
Dear Earthrounders,

We sincerely hope you are well. We look forward to seeing you in September at Château-d'Oex.
Although we are confident, we will make our final decision in the spring so that you will have enough time to organise yourself.
We look forward to seeing you soon and wish you all the best for a happy and healthy New Year.

Kind regards



December 20, 2020:
Wishing all Earthrounders, families and friends a very Merry Christmas and a safe New Year.
Let us hope 2021 will be a better and safer year than the one we just had.
Let us hope all the problems will be solved and that life can return to normal.

I hope that we can meet again as planned in September in Switzerland.

Take care and stay safe.

December 19, 2020:
From Shinji Maeda:
"We are ready to go in 2021...with 3 scenarios:
#1 - Departure on May 1 and meet Adrian Eichhorn (RTW 2016) and North Pole attack team (https://flybluehorizons.com) at AOPA on May 4 - 5. Then go onto the world!!
#2 - Slide month by month ( i.e. 5/1 to 6/1, 6/1 to 7/1, 7/1 to 8/1) if any conditions prevent me from departing (weather, Covid-19, etc.). No go after September to ensure safety in 2021.
#3 - Slide to 2022, 23, 24, 25... if we cannot depart in May to August timeframe......"
https://www.gofundme.com/f/one-eyed-pilot-flying-the-world-mission
https://www.aerozypangu.com
YouTube presentation.
Larger photos.
Wishing him fair winds and clear skies!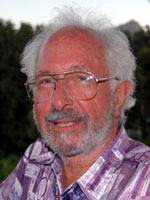 November 22, 2020:
We just learned from the
Tribune de Genève
that our aviator friend Claude Reymond did his last flight on Saturday 24 October, La Côte - Gimel in Switzerland.
Claude Reymond was killed in the crash of the Jodel DR 250 he was flying. He was 89 year old.
An avid flyer, he joined the Earthrounders at the South Africa Meeting in 2008.
Sincere condolences to family and friends.
Obituary and photo.
RIP Claude Reymond.
With thanks to Angela and Flemming for the sad news.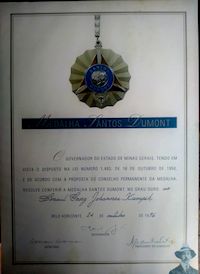 October 29, 2020:
Hans Kampik was awarded by the Governor of the State Minas Gerais, Brazil, on 14 October 1996, with the Golden Grade Honor Medal of Santos Dumont.
Belated sincere congratulations.
Larger picture
The Porsche-Mooney Logo.
Hans Kampik's new telefone/WhatsApp number is: xx 55 31 98832-6473
September 20, 2020: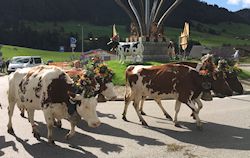 If it had not been for that horrible pandemic, we would be today in Switzerland with our host Daniel, sharing a few drinks and swapping tall stories.
Hopefuly,we shall meet again a year from today in Switzerland as planned.
Our host Daniel has posted a video of the "Desalpage", quite an event when the cows come down from their summer pastures high in the mountains to spend the winter in the valleys. It is on Face Book in the "Community"section and also can be seen here: or by clicking on the picture at right.

We wish you all to stay safe and healthy and we are all looking forward to our next gathering.

September 5, 2020: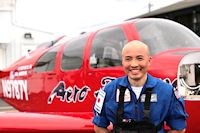 Shinji Maeda in his brigthly decorated Vee-Tail Bonanza, Lucy (N9787Y), is aiming at a departure on May 1, 2021 or between May and August 2021 or in 2022, all depending of Covid-19 restrictions.
For more information:
https://www.aerozypangu.com
Larger pictures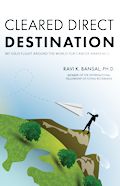 July 30, 2020:
From Ravinder Bansal:
Finally after three years, my record solo flight has been verified and accepted by the Limca Book of Records (owned by Coca Cola!) which is the Indian equivalent of Guinness Book of Records for India, confirming that I am the first person of Indian origin to fly around the world solo in a single engine plane!.
Congratulations!
The Record from the LIMCA BOOK of Records.
Ravinder's book: "Clear Direct Destination">
July 10, 2020:
Belated sincere congratulations to Matt Jones,Joe Brooks and Ian Smith for their successful completion of their extraordinary RTW in a Supermarine Spitfire, G-IRTY
.
They started on August 5, 2019 from Goodwood Aerodrome, Chichester, UK, (EGHR) and landed on December 12, 2019.
This is the only RTW in a single seat aircraft.
Matt Jones and Ian Smith also flew a PC-12, OY-THP, as the support aircraft .
www.silverspitfire.com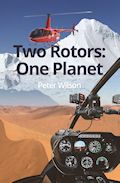 June 28, 2020:
Peter Wilson (RTW 2017) is announcing his new book:
TWO ROTORS: ONE PLANET.
Book details and ordering Form.

June 14, 2020:
Michel Gordillo (RTW 2001, 2016) announces his new Book:
"NORDPOL UND SUDPOL IM SOLOFLUG"
.
Miguel Angel Gordillo is the first person to circle the earth over the North and South Poles with a home-built airplane weighing less than 1750 kg.
In 2016, he covered 76,000 km under the most extreme flight conditions across the desert, jungle, mountains, ocean and ice, setting the world record for the Fédération Aéronautique Internationale.
More photos of EC-XLL
Book details and ordering Form.
June 8, 2020:
SWITZERLAND MEETING:
Hope you are all well in those difficult times and that no one around you is affected by the virus.
Unfortunately and because of the risks caused by the Corona Virus, our Meeting in Swtzerland this year is being postponed to next year.
The new dates are now: From Tuesday, September 21st to Sunday, September 26th.
Those are sad news but we may feel lucky if the price we pay is only a change of date to our meeting as too many people have lost their jobs and some have lost their lives.

Looking forward at meeting again, even if it is at a later date…

Cheer up and wishing you to stay safe.


More on:
Switzerland Meeting News Letter N° 2.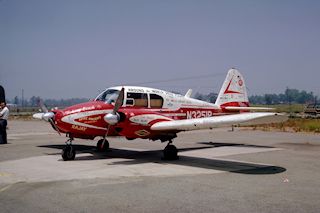 May 13, 2020:
Thanks to Tiffany Ann Brown, author of
Fate on a Folded Wing
for this
link to an excellent article on Joan Merriam Smith
.
Larger picture.
May 11, 2020:
Peter R. Teahen is also postponing his Flight To End Polio , 2021RTW until April 21, 2021.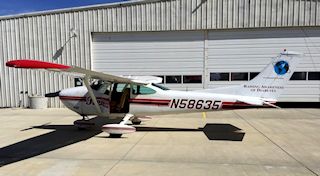 April 23, 2020:
From Debasish Banerjee:
My speed record in class C1c (C182P) between Manama Bahrain and Muscat UAE., has been confirmed by the FAI. That was done during the first half of my RTW (started in 2016 from 1A5). I plan to complete my RTW in 2021.
Congratulations and best wishes for the completion of your RTW!
Larger picture
March 31, 2020:
As Avgas is getting more and more difficult to get in some countries, aircraft fitted with Diesel engine are getting popular. That is what Wolfgang Reichenberger and his wife Monica have used for their RTW in 2019 (
Fight Number: 653).
AVweb
has published a very interresting video on the Diamond DA40 NG.
March 30, 2020:
From Daniel Ramseier, our host in Switzerland:
Dear Earthrounders,
We hope you're fine despite the current situation. Although at this time, we are still confident that our meeting will be able to take place in September as planned, and confirm that your accommodation is booked, we suggest that payment of the registration fee be postponed until June. We will then contact you individually to confirm your registration. If you click on this link you can follow the arrival of spring in Châteaux-d'Oex ;-)
Take care of yourself and your family,
Kind regards,
Danie
l.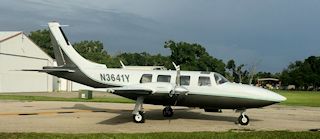 March 24, 2020:
FOR SALE:
A beautiful Aerostar (Aren't they all beautiful?)
Photo and details.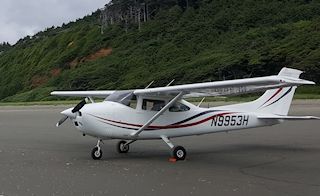 March 16, 2020:
From Ross Edmondson:
My C182 flight has now made it as far as Auckland, New Zealand, and I am waiting for the Corona Virus travel restrictions across the Pacific to be lifted before continuing back to the USA to complete the circle.
Larger picture
http://katamarino.co.uk/
March 16, 2020:
From Chris Cowan:
I am gearing up for a RTW trip in a 1994 Grob 115C. I'd be interested in speaking with anyone who is planning on a trip in the near future or has recently completed such a trip.
Chris Cowan Victoria BC Canada. 250-858-3532
.
March 10, 2020:
Two crews (Ed Galkin and Peter Teahen) are postponing their RTW flights due to the current situation with the Corona Virus.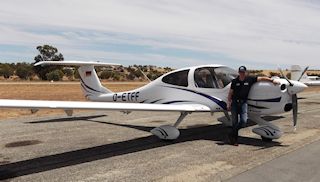 March 9, 2020:
Sincere congratulations to Jens Thamer for the succesful completion of his RTW in his Diamond DA40, D-ETFF. He landed on March 7 at Hersfeld (EDEN), Germany.
Larger picture.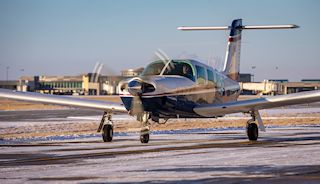 March 7, 2020:
From Peter Teahen:
We continue to plan for our departure on March 24 and we are monitoring the Corona Virus situation.
Larger picture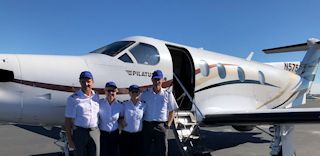 February 20, 2020:
Great news from Jack Long (RTW 2015, 2017, 2019) and his team, They will fly to the Switzerland Meeting with their Pilatus PC-12, N575PC, on what Jack calls the " wrong way" .
That will be their fourth RTW.
Wishing then fair winds and blue skies and hoping others will also fly to the meeting.
Larger photo
February 1, 2020:
Congratulations to:
Dierk and Alex Reuter in their TBM 930 N444CD and Sebatian and Patricio Diaz in their TBM 850 for the completion of their RTW via the Poles.
They also have obtained the FAI Circumnavigator Badges.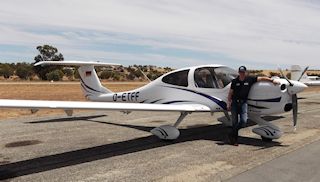 February 1, 2020:
Jens Thamer and his Diamond DA40, D-ETFF visiting Claude Meunier at Northam Airport (YNTM) during his Eastbound RTW.
Larger picture.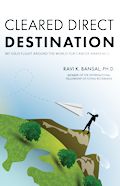 January 10, 2020:
Ravinder Bansail (RTW 2017) is announcing his new book:
"Cleared Direct Destination: My Solo Flight Around the World for Cancer Awareness".
.
All proceeds from the book will be donated to the Rotary Ambala Cancer Hospital.
Details :
www.raviworldflight.com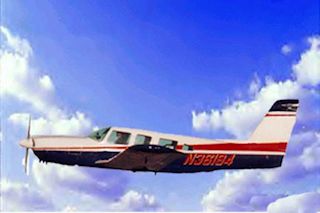 January 2, 2020:
Peter Teahen and John Ockenfels are announcing their departure from Cedar Rapids on March 14 in Peter's Piper LanceII N36194.
They will be rising awareness around the globe to eradicate polio through Rotary International and the Bill & Melinda Gates Foundation.
Larger picture
Article in the Gazette.
Flight to end polio.