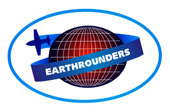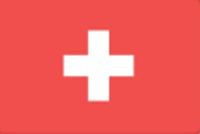 SWITZERLAND
The 11th Earthrounders Meeting will
take place in Switzerland
from
Tuesday, September 21st, 2021
to
Sunday, September 26th, 2021.
(Please note the new dates. Change and postponment due to the risk of the Corona Virus.)
We have been invited by Daniel and Sarah Ramseier of the Handiflight Group.
A short video shows their activities:
https://vimeo.com/87975460
and their RTW project:
Handiflight.com
.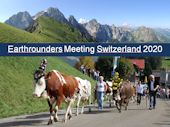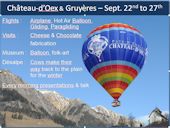 Click for larger pictures.
Switzerland Meeting News Letter N° 1.

Switzerland Meeting News Letter N° 2.
Looking forward at meeting you all there.


Follow us on Facebook
Earthrounders
PROJECTED CIRCUMNAVIGATIONS
John Bone will depart on June 18th from Apalachicola, FL for his second RTW through Russia.
---
Matthias Niederhäuser and Robin Wenger of DiamomdoEarthrounding are preparing for a Christmas 2021 departure in a Diamond DA50RG.
---
Ankit Pandey is planning to fly RTW in his Cessna T210M, N-718AP in June-July 2021, depemding on the virus situation.
---
Shinji Maeda from Seatle will depart on May 1, 2021 with his Bonaza, Lucy.
---
Peter Teahen and John Ockenfels from Cedar Rapids, CID are planning to fly Piper Lance N36194.
---
Art Castanares (Mexican-American) will depart from San Diego, California in a SIAI Marchetti S208 .
---
Joaquin Escolano from Mexico is planning RTW in his TBM.
---
Serkan Zalaltuntas and Meltem Zalaltuntas are planning a circumnavigation from Istambul on first week of June 2020.
---
Edwin Galkinis planning his 4th RTW with Mark Seeman, departing 47N on March 25, 2020.
---
Donald McCulloch (RTW 1986) is planning another RTW in his Aerostar in 2020.
CURRENT CIRCUMNAVIGATIONS
Shinji Maeda departed Everett, WA on May 5, 2021 in his Bonanza N9787Y.
---
Tom, his wife and 2 kids left Germany on Feb.4, 2021 in his Aerostar .
---
Alex and Marina Gronberger departed from Argentina on March 4, 2021 in their Cirrus SR22 LV-GQF.
---
RECENTlLY COMPLETED CIRCUMNAVIGATIONS
Barry & Sandra Payne landed Taupo (NZ) on in Commanche ZK-BAZ.
---
The Handiglight team (2 CTLS and a Commache) landed Geneva.
---
Dr. Bo Zhang second RTW in his DA42 NG, N821ZB.
---
Wolfgang Reichenberger in a Diamond DA42NG, N430PS, landed in Atlanta.
---
Jack Long and his crew completed their third RTW in Jack's PC12/45 N575C.
---
Georges Adam (RTW 2017, 2018) on his third RTW
---
Stevan Mommertz completed his flight in memory of John T Kounis in N6275E.
---
Jack Long and Josh Marvil are on their third RTW in a PC12, N575PC.
---
---
Roland Szász, and Zoltan Fülöp have landed at Targu Mures Airport in Transylvania. in their PA46-350P, 'Transylvania Maverick' , T7-HEY.
---
Dr. Edwin Galkin (RTW 1988 and RTW 2004) and Martin Balk have landed on November 0, 2018 on Edwin Galkin third RTW,
---
Luke Lyson in a Cirrus DF50 Vision Jet. He landed at Renton KRNTon Novemeberber 16th, 2018.
---
Logan Tinley, 19, of Fort Worth, Texas, cpmpleted his RTW in his Mooney Ovation N9159Q.
---
Fahr Alam landed his RTW from Clearwater Florida on November 1, 2018 in a Pilatus PC 12, N9854Z.

---
EARTHROUNDERS STORIES

Heinz Peier's Story
Harry Anderson's Information
Winddrop Dale
Ron Siwik
Paul Straub
Letters from Bob Gannon
Bob Reiss
Paul Ryan & Alan McMahon
Horst Ellenberger
H G Schmid
Claude Meunier
Bill Finlen
Dick Smith
Michael Schultz & Hans Kampik
Frank and Dorise Hettlich
Rolandas Paksas & Vladimir Makagonov
Manuel Queiroz
Matevz Lenarcic
Melvill story
Jacques and Violette De Sibour
Louis Alain Dumont
Add your story!
MESSAGES
NEW BOOKS AND DVDs
GOLD STAR AWARD
FOR WEB EXCELLENCE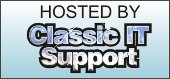 Welcome to Earthrounders.com
This site is a register of pilots who have flown around the world in light aircraft (*).
It records the pilots and their aircraft in chronological order,
and aims to inspire others who have similar flying dreams.
(*) Maximum weight 7000 kg.
What is an Earthrounder? Are you one?
More...

Noticeboard: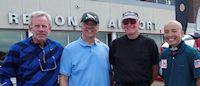 May 6, 2021:
Great news from Adam Broome (RTW 2016):
There was an informal gathering of Earthrounders on May 5th in Manassas, Virginia to celebrate the start of new adventures by Adrian Eichhorn and Shinji Maeda. Shinji recently departed Everett, Washington on an eastbound circumnavigation in his beautifully decorated P35 Bonanza, "Lucy" (N9787Y). A veteran Earthrounder (RTW 2016), Adrian plans to fly his award-winning P35 Bonanza (N1733G) across the North Atlantic, then aims to fly over the North Pole to Alaska. Adrian and Shinji are launching "Polar Flight 2021" this week and will make the Atlantic crossing together, after which Adrian will head toward the pole and Shinji will continue his circumnavigation. To see them off were Bill Harrelson (RTW 2015, 2019) in his Lancair IV (N6ZQ) and Adam Broome (RTW 2016) in his A36 Bonanza (N5831R).
Wishing them all fair weather, blue skies, plenty of tail winds and a safe return...
More photos.
lightspeedaviation.com/polar-flight-2021
aerozypangu.com
flybluehorizons.com

May 5, 2021:
Miguel Gordillo announces this book
"NORDPOL UND SUDPOL IM SOLOFLUG"
is now available in english:
SKY POLARIS
.
Details and ordering form.

April 24, 2021:
The only two teams flying around the World at the momnet met at Coeur d'Alene Airport, Idaho (KCOE).
Larger photo and details.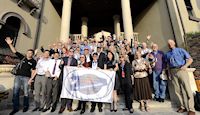 April 10, 2021:
Thanking Saki Chen (RTW 2016) for that great group photo taken at the end of the Zhenzou Meeting.
Larger photo.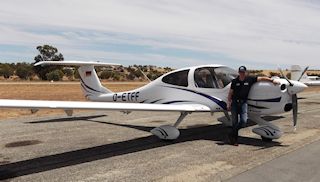 April 20, 2021:
From Jens Thaner (RTW 2020):
Now, more than one year after my arrival at Bad Hersfeld (my homebase), the homepage of my trip is nearly ready with videos. More will be added shortly.
If someone has got a question he will be able to contact me.
Jensthamer@gmx.de
www.D-ETFF.de
Larger picture.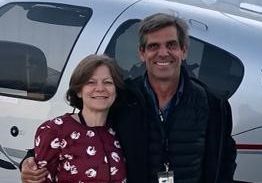 March 29, 2021:
From Martina and Alex Gronberger:
We left Buenos Aires on March 4th 2021 in our SR22 LV-GQF. We have reached the North of the USA and have the plan to slowly make our way Eastwards to Europe and then to Alaska via Russia before heading back South.
Congratulations to Martina amd Alex as they are the first team to start their RTW since the start of the pandemic.
Wishing them fair winds, blue skies and a safe trip.
Larger picture
Their blog.
March 22, 2021:
From Tony Bird:
I have two ferry tanks made of aluminum 59usg and 120usg for sale in Florida. They were made for a Bonanza 36 and have been around the world once.
I would also consider a trade for tanks designed for a Saratoga.
My email is tonybird@sprucecreek.usand my phone is 3863417056.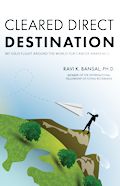 Februay 28, 2021:
From Ravinder Bansal (RTW 2017):
..., I finally have a pdf for my book " Cleared Direct Destination" ...
..., I like to make my book available free of cost to anyone who is interested in making an RTW of his own or just reading about it.
Click here for the PDF copy.
Click here for details on the hard cover copy.
Februay 22, 2021:
From Peter Wilson (RTW 2017):
Matthew Gallagher and I have just received our Guinness World Record for the First Circumnavigation through antipodes.
Peter has also written two new books.
See our
Books page.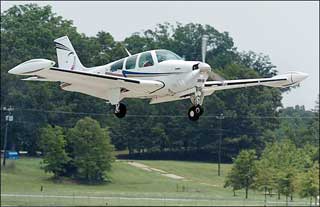 January 19, 2021:
From Arshid-Ghavanin:
"It is with regret that we must write to inform you about the untimely death of Farhad Rostampour. Farhad passed away doing what he loved, on the 13th of January 2021 shortly after 10:33am EST; in the aircraft that made history (Bonanza F33 N266DC). We send our sincerest wishes to all of his friends and family, as they remember and celebrate the life of a warmhearted friend above all else."
Sincere condolences to Arshid (his co-pilot), his family and friends.
(In 2007, they were the first Iranian-born pilots to fly around the World.)
Bonanza N266DC.
http://www.freedomflight.info/
December 20, 2020:
From Daniel Ramseier, our host in Switzerland:
Dear Earthrounders,

We sincerely hope you are well. We look forward to seeing you in September at Château-d'Oex.
Although we are confident, we will make our final decision in the spring so that you will have enough time to organise yourself.
We look forward to seeing you soon and wish you all the best for a happy and healthy New Year.

Kind regards



December 20, 2020:
Wishing all Earthrounders, families and friends a very Merry Christmas and a safe New Year.
Let us hope 2021 will be a better and safer year than the one we just had.
Let us hope all the problems will be solved and that life can return to normal.

I hope that we can meet again as planned in September in Switzerland.

Take care and stay safe.

December 19, 2020:
From Shinji Maeda:
"We are ready to go in 2021...with 3 scenarios:
#1 - Departure on May 1 and meet Adrian Eichhorn (RTW 2016) and North Pole attack team (https://flybluehorizons.com) at AOPA on May 4 - 5. Then go onto the world!!
#2 - Slide month by month ( i.e. 5/1 to 6/1, 6/1 to 7/1, 7/1 to 8/1) if any conditions prevent me from departing (weather, Covid-19, etc.). No go after September to ensure safety in 2021.
#3 - Slide to 2022, 23, 24, 25... if we cannot depart in May to August timeframe......"
https://www.gofundme.com/f/one-eyed-pilot-flying-the-world-mission
https://www.aerozypangu.com
YouTube presentation.
Larger photos.
Wishing him fair winds and clear skies!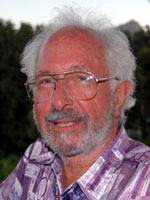 November 22, 2020:
We just learned from the
Tribune de Genève
that our aviator friend Claude Reymond did his last flight on Saturday 24 October, La Côte - Gimel in Switzerland.
Claude Reymond was killed in the crash of the Jodel DR 250 he was flying. He was 89 year old.
An avid flyer, he joined the Earthrounders at the South Africa Meeting in 2008.
Sincere condolences to family and friends.
Obituary and photo.
RIP Claude Reymond.
With thanks to Angela and Flemming for the sad news.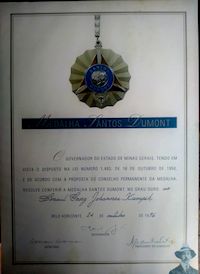 October 29, 2020:
Hans Kampik was awarded by the Governor of the State Minas Gerais, Brazil, on 14 October 1996, with the Golden Grade Honor Medal of Santos Dumont.
Belated sincere congratulations.
Larger picture
The Porsche-Mooney Logo.
Hans Kampik's new telefone/WhatsApp number is: xx 55 31 98832-6473
September 20, 2020: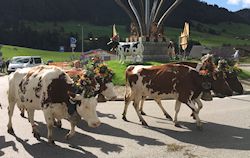 If it had not been for that horrible pandemic, we would be today in Switzerland with our host Daniel, sharing a few drinks and swapping tall stories.
Hopefuly,we shall meet again a year from today in Switzerland as planned.
Our host Daniel has posted a video of the "Desalpage", quite an event when the cows come down from their summer pastures high in the mountains to spend the winter in the valleys. It is on Face Book in the "Community" section and also can be seen here: or by clicking on the picture at right.

We wish you all to stay safe and healthy and we are all looking forward to our next gathering.

September 5, 2020: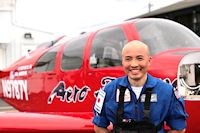 Shinji Maeda in his brigthly decorated Vee-Tail Bonanza, Lucy (N9787Y), is aiming at a departure on May 1, 2021 or between May and August 2021 or in 2022, all depending of Covid-19 restrictions.
For more information:
https://www.aerozypangu.com
Larger pictures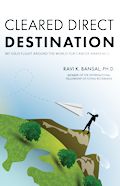 July 30, 2020:
From Ravinder Bansal:
Finally after three years, my record solo flight has been verified and accepted by the Limca Book of Records (owned by Coca Cola!) which is the Indian equivalent of Guinness Book of Records for India, confirming that I am the first person of Indian origin to fly around the world solo in a single engine plane!.
Congratulations!
The Record from the LIMCA BOOK of Records.
Ravinder's book: "Clear Direct Destination">
July 10, 2020:
Belated sincere congratulations to Matt Jones,Joe Brooks and Ian Smith for their successful completion of their extraordinary RTW in a Supermarine Spitfire, G-IRTY
.
They started on August 5, 2019 from Goodwood Aerodrome, Chichester, UK, (EGHR) and landed on December 12, 2019.
This is the only RTW in a single seat aircraft.
Matt Jones and Ian Smith also flew a PC-12, OY-THP, as the support aircraft .
www.silverspitfire.com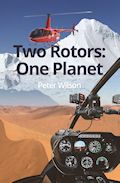 June 28, 2020:
Peter Wilson (RTW 2017) is announcing his new book:
TWO ROTORS: ONE PLANET.
Book details and ordering Form.

June 14, 2020:
Michel Gordillo (RTW 2001, 2016) announces his new Book:
"NORDPOL UND SUDPOL IM SOLOFLUG"
.
Miguel Angel Gordillo is the first person to circle the earth over the North and South Poles with a home-built airplane weighing less than 1750 kg.
In 2016, he covered 76,000 km under the most extreme flight conditions across the desert, jungle, mountains, ocean and ice, setting the world record for the Fédération Aéronautique Internationale.
More photos of EC-XLL
Book details and ordering Form.
June 8, 2020:
SWITZERLAND MEETING:
Hope you are all well in those difficult times and that no one around you is affected by the virus.
Unfortunately and because of the risks caused by the Corona Virus, our Meeting in Swtzerland this year is being postponed to next year.
The new dates are now: From Tuesday, September 21st to Sunday, September 26th.
Those are sad news but we may feel lucky if the price we pay is only a change of date to our meeting as too many people have lost their jobs and some have lost their lives.

Looking forward at meeting again, even if it is at a later date.

Cheer up and wishing you to stay safe.


More on:
Switzerland Meeting News Letter N° 2.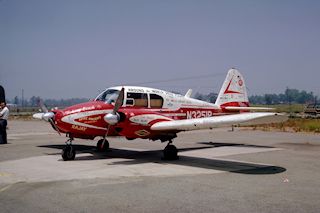 May 13, 2020:
Thanks to Tiffany Ann Brown, author of
Fate on a Folded Wing
for this
link to an excellent article on Joan Merriam Smith
.
Larger picture.
May 11, 2020:
Peter R. Teahen is also postponing his Flight To End Polio , 2021RTW until April 21, 2021.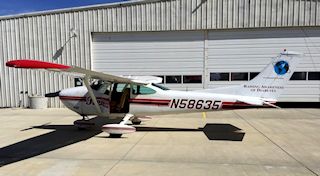 April 23, 2020:
From Debasish Banerjee:
My speed record in class C1c (C182P) between Manama Bahrain and Muscat UAE., has been confirmed by the FAI. That was done during the first half of my RTW (started in 2016 from 1A5). I plan to complete my RTW in 2021.
Congratulations and best wishes for the completion of your RTW!
Larger picture
March 31, 2020:
As Avgas is getting more and more difficult to get in some countries, aircraft fitted with Diesel engine are getting popular. That is what Wolfgang Reichenberger and his wife Monica have used for their RTW in 2019 (
Fight Number: 653).
AVweb
has published a very interresting video on the Diamond DA40 NG.
March 30, 2020:
From Daniel Ramseier, our host in Switzerland:
Dear Earthrounders,
We hope you're fine despite the current situation. Although at this time, we are still confident that our meeting will be able to take place in September as planned, and confirm that your accommodation is booked, we suggest that payment of the registration fee be postponed until June. We will then contact you individually to confirm your registration. If you click on this link you can follow the arrival of spring in Château-d'Oex ;-)
Take care of yourself and your family,
Kind regards,
Danie
l.
For earlier notices, please click here

Last update: May 5, 2021

Contact us in English, French, German, Spanish, Italian or Portuguese:
Copyright © Claude Meunier & Margi Moss, 2000 - 2021